The state of North Rhine-Westphalia  is the most populous in Germany.
Information
State Area: 34 088 km²
Capital: Düsseldorf
Population 17,865,516
See Also:  German States
Popular Destinations
Düsseldorf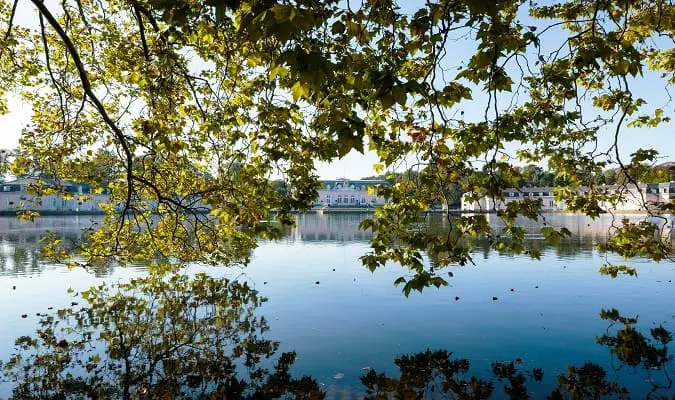 Düsseldorf is a university city and center of art and fashion. It is famous for its wide streets and elegant shops, parks and gardens.
Cologne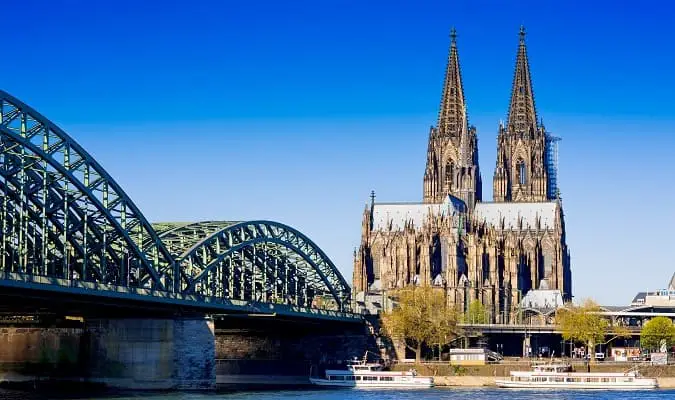 Cologne is one of the most important commercial and cultural centers of West Germany.
Bonn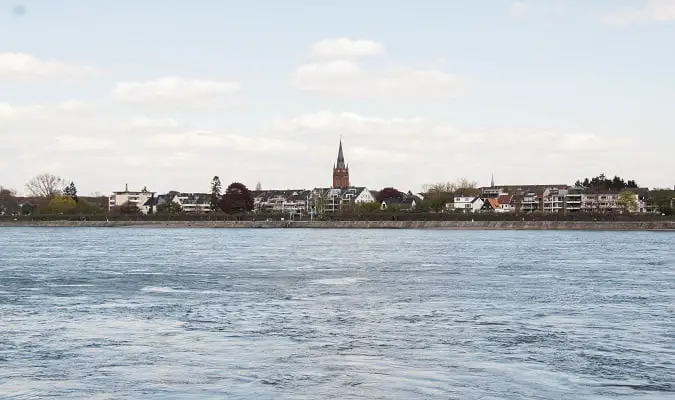 Bonn is a city in Germany situated on the Rhine. It is famous for being the birthplace of Beethoven.
Essen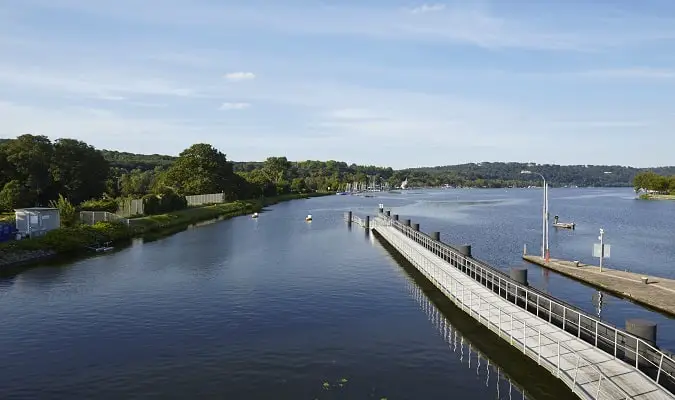 Essen is home to many industrial organizations and offers several interesting options of museums and attractions.
Dortmund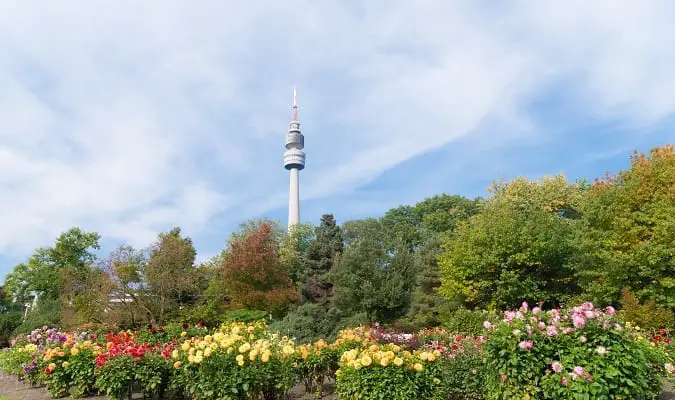 Dortmund is one of the largest cities in the state and has been the center of the country's steel and coal industries, heritage that is celebrated in a number of museums and attractions.
Aachen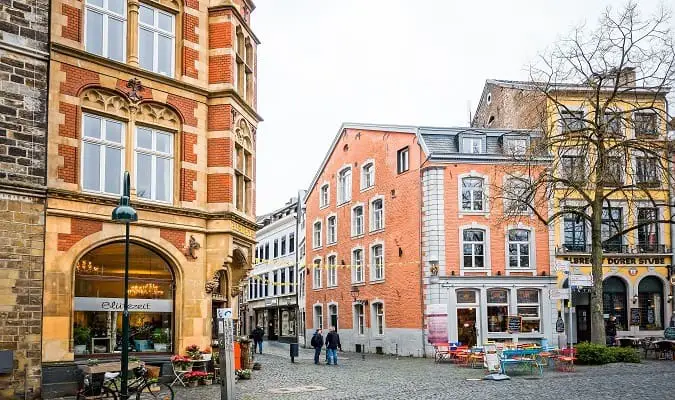 Aachen is the most western city in Germany and historically one of the most important in Europe. The city is famous for its spas and thermal baths.
Popular Attractions
Schloss Augustusburg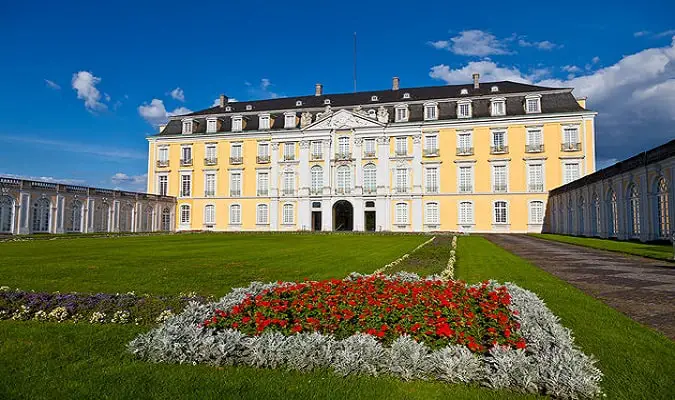 The Schloss Augustusburg is located in the town of Brühl, 15 km south of Cologne.
The palace is one of the earliest examples of Rococo creation in Germany.
Drachenburg Castle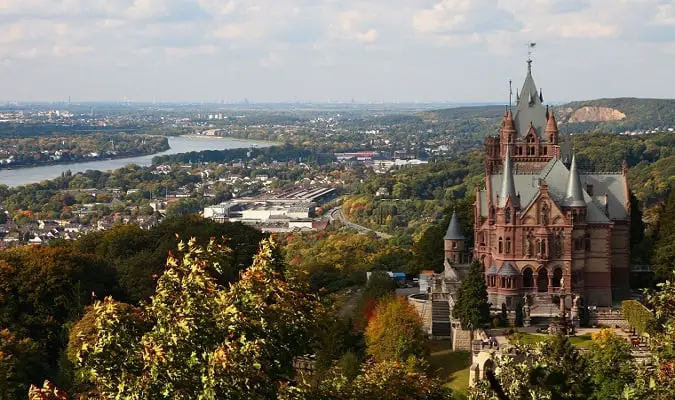 The Dranchenburg Castle is located in Königswinter 16 km from Bonn.
It was built in the end of 19 century and completed in 1884.
Book Your Trip
Book Your Accommodation
Book your hotel with Booking.com as they consistently provide the cheapest and lowest rates.
Book Your Flight
Find cheap flights to Germany by using Momondo. Momondo is a flight search engine that searches a lot of different airlines, including many of budget carriers.
Book a Train Ticket
Check the train routes and schedules with Omio. Omio is an authorized Deutsche Bahn ticket seller, which compares and combines transport options for complete flexibility.
Don't Forget Travel Insurance
Travel insurance will protect you against illness, injury, and cancellations. It's a protection in case anything goes wrong. You can book your travel insurance with Travelexinsurance.com.