The state of Rhineland Palatinate is located in the heart of the Rheinische Schiefergebirge (mountain range).
Information
Area of the State: 19 853 km²
Capital: Mainz
Population: 4,028,351
See Also:  German States
Popular Destinations
Trier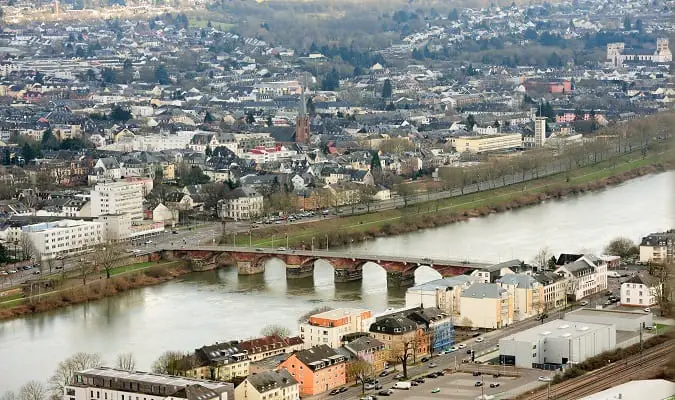 Trier is the oldest city in Germany. It is located in the region of the Moselle river. It was for centuries an important trading place.
Mainz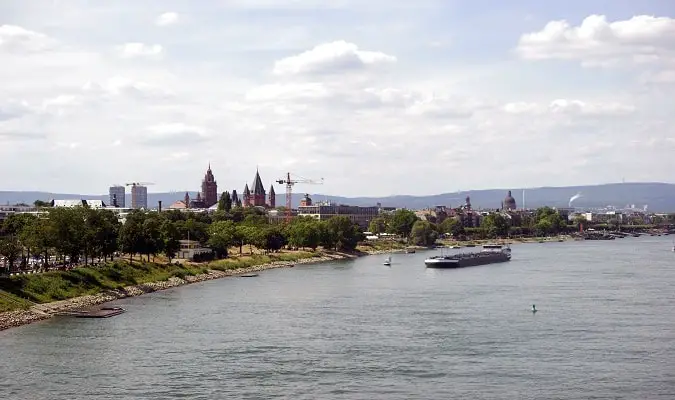 Mainz is an old university town on the left bank of the Rhine. It is one of the oldest cities in Europe.
Koblenz

Koblenz is situated at the junction of the Moselle and Rhine rivers. The city has many historical attractions, palaces, churches and the Ehrenbreitstein Fortress.
St Goarshausen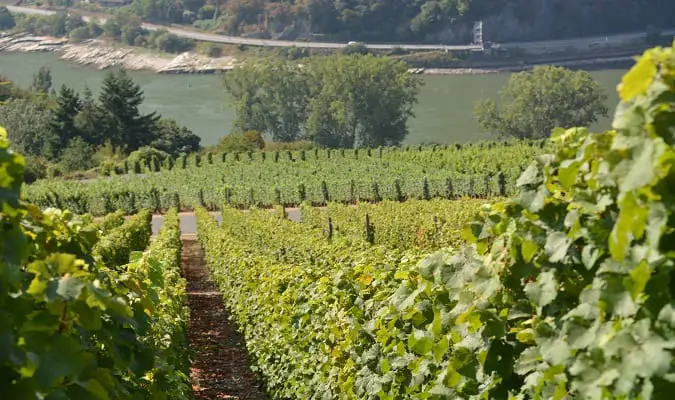 St Goarshausen is located 30 km from Koblenz. It is famous for its proximity to Loreley, having its economy based on wine production and tourism.
Germany Travel App
Download our free app and start planning your trip to Germany!
Discover more than 40 destinations in Germany, Book Hotels, Trains, Search Flights.